Weed-Infused Salmon Recipe
If you're a fish-lover like many in the world, you'll go crazy for our Weed-Infused Salmon Recipe!
Salmon, when baked properly, is the tastiest most flavorful fish there is.
Loaded with wellness benefits like antioxidant, full of high-quality protein, vitamins and minerals including potassium, selenium and vitamin B12.
Today we're making 'Baked Salmon" with some simple and perfectly complementary ingredients.
What Ingredients Do I Need?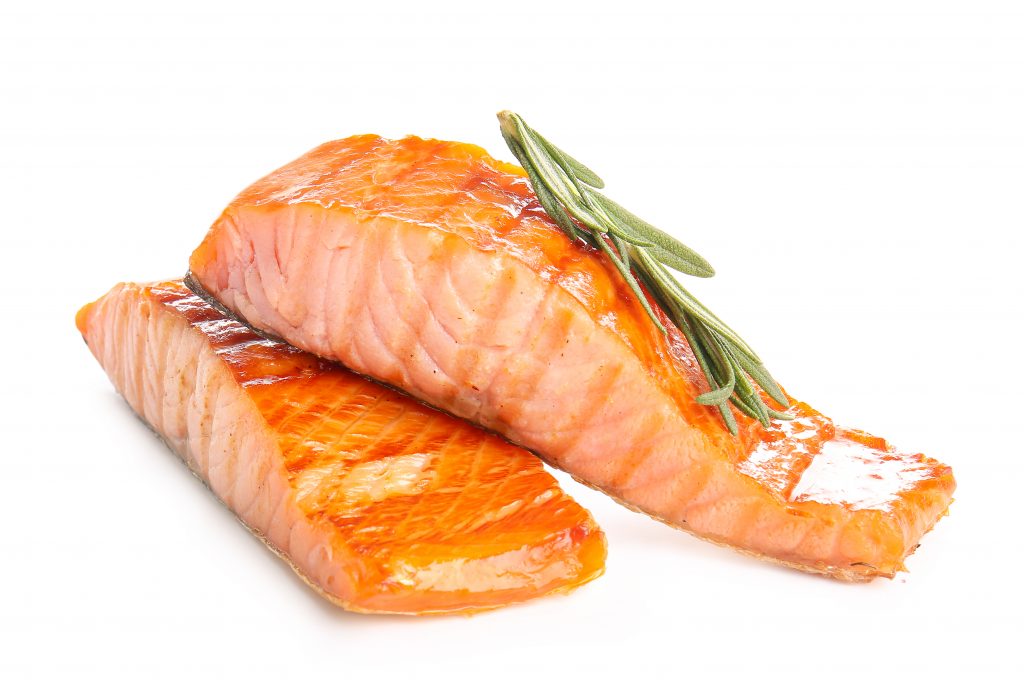 Cannabis-Infused Honey Mustard Sauce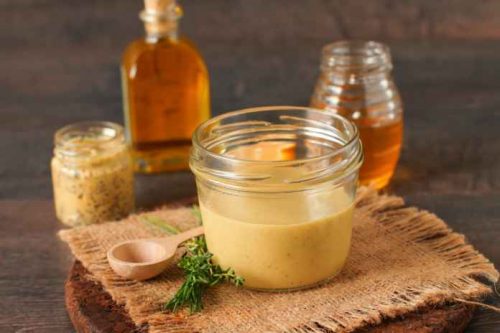 Calories: 200kcal
THC: 86 and 172 mg
2

Tablespoons

Cannabis Oil

1/4

cup

plus 1 tablespoon Djion mustard

1/4

cup

honey

Also

1/4

cup cider vinegar

1

1/2

teaspoons kosher salt

1/4

cup

Vegetable oil
In a medium bowl, whisk together the mustard, honey, vinegar, and salt. Gradually whisk in the oil to make a creamy dressing. Use immediately or store in the refrigerator, covered, for up to 3 days.

Serve the Cannabis Honey Mustard Dressing with salad
Calories: 200kcal | Fat: 20g
---
With salmon especially, you need to be careful of over-drying it. The worst tasting fish is dry and tastes like cardboard, right?
Raise your hand if you've done that before!
Tips For Cooking Salmon: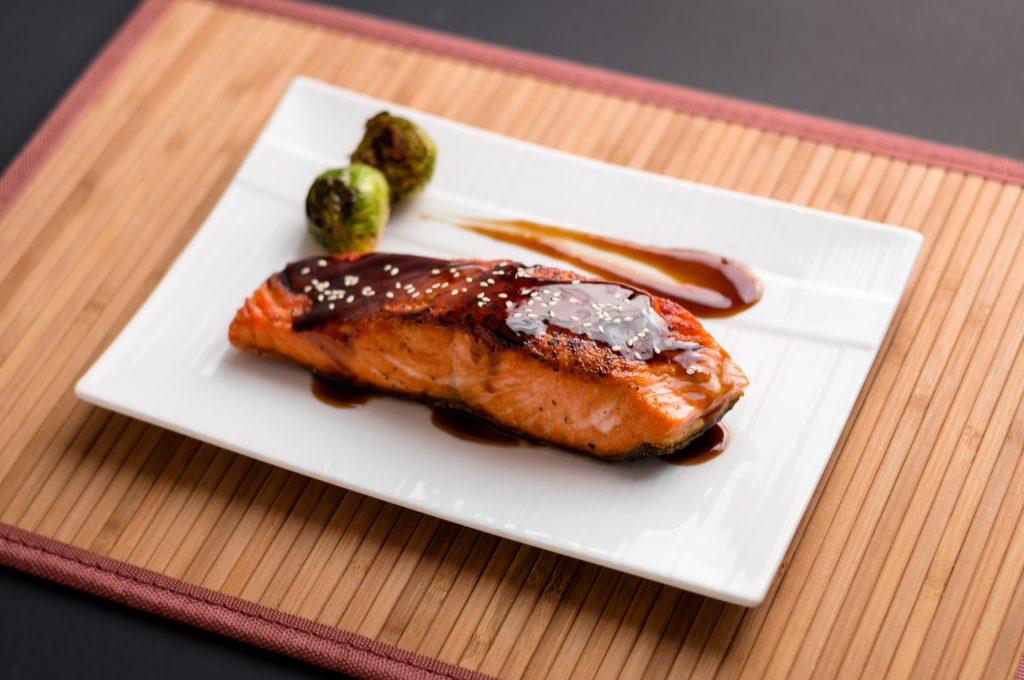 #1. Keep the Skin ON!
To enhance the flavors and take advantage of all of the fishy-benefits salmon has to offer, leave the skin on! You can always remove it before eating.
#2. Do not overcook salmon!
Follow the recipe directions carefully and check often.
#3. Knowing when it's done.
One way to know your salmon is done is to give it a gentle poke with your finger in the center of the fillet, seeing if it yields to flaky pieces.
#4. Let it rest!
Let your salmon rest for a few minutes on a cutting board before serving it.
This gives you time to set the table, take a sip or two from your cannabis cocktail, and glaze it if you have any leftover glaze.
#5. Pair it With Rice
Rice goes perfectly with salmon, so if you have a rice cooker or pressure cooker at home, whip up a nice batch and serve it on the side. The rice helps to soak up any fat or grease, but the two work in tandem with your taste buds!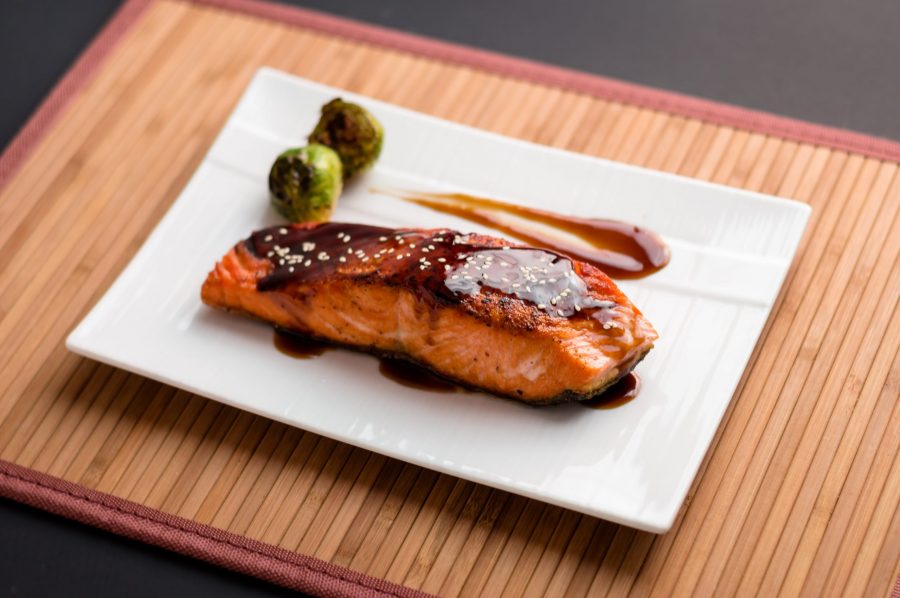 Servings: 2 people
Author: Steph Van De Ven
Cost: 25+
Cookie Sheet

Parchment Paper

Small bowl

Whisk

Spatula

Small saucepan
6-8

Salmon filet

6 oz each

4

cloves

Garlic

minced

1

tbsp

White wine

1

tbsp

Cannabis Honey Mustard

1/3

cup

Balsamic Vinegar

1

tbsp

Oregano

fresh

1

tbsp

Olive oil

1

pinch

Each – salt & pepper
Preheat oven to 400 degrees F.

Line a baking sheet with parchment paper.

Pour your olive oil into the small saucepan and cook garlic on medium heat until you can smell it. Mix in white wine, cannabis honey mustard, balsamic vinegar, and salt & pepper. Simmer uncovered for 3 minutes until slightly thickened.

Place salmon on the baking/cookie sheet and brush with Balsamic glaze and then sprinkle with oregano.

Bake for 10 – 14 minutes or until the fish flakes easily with fork.

You can brush the fish with remaining glaze and serve with a Cannabis cocktail!

Enjoy!
If you're looking to up-level your canna-cooking game, you may want to start here.
For more recipes like this one, check out our recipe index here.
Share our post and comment below! We'd love to hear from you.
As always, happy canna-cooking!