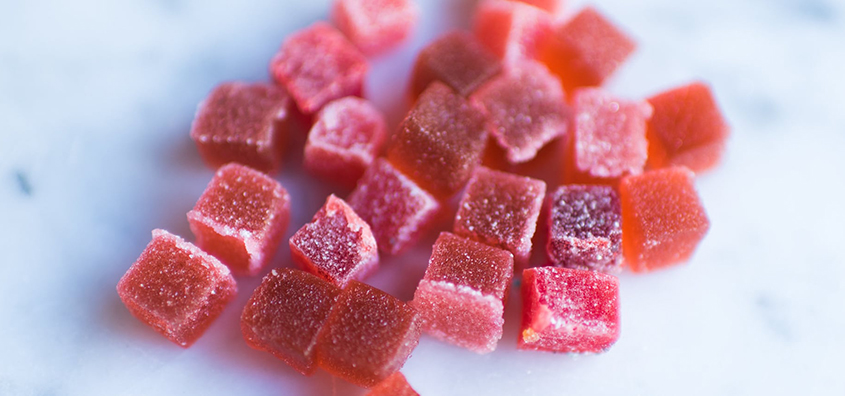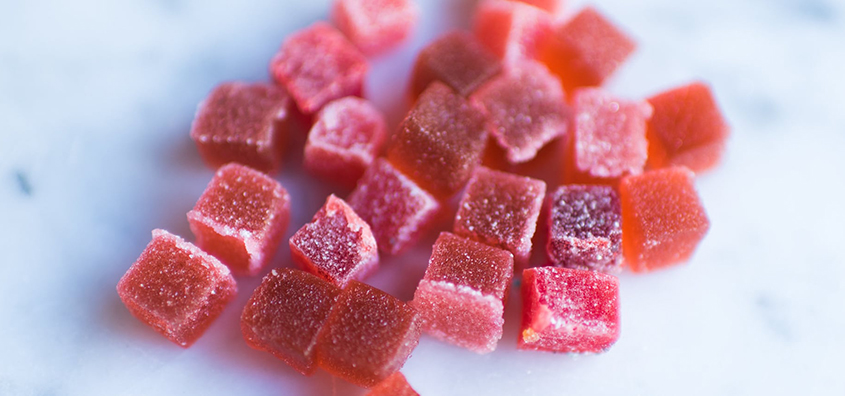 CBD growth has been off the charts. Retailers like Sephora, CVS, Kroger, Wegman's, and Vitamin Shoppe are stocking shelves with it. U.S. approval ratings are only increasing. In fact, a Gallup poll shows support at a new high of 68% from 66% year over year.
"The latest data are from a Sept. 30-Oct. 15 poll, conducted before the election that saw marijuana legalization proposals on the ballot in several states. Voters in all of these states — Arizona, Montana, New Jersey, and South Dakota — authorized the legal use of recreational marijuana in the Nov. 3 election. They join 11 other states and the District of Columbia in legalizing pot for recreational purposes."
Over the next five years, analysts at Nielsen say CBD products could generate $6.9 billion. Cowen says sales could reach $16 billion by 2025. Globally, Global Insights analysts say the market could generate $89 billion over that time.
CBD Gummies Could be a $6.94 Billion Market
Over the next five years, the global CBD gummies market could be worth up to $6.94 billion, according to Grand View Research. Helping to drive a good deal of that growth, they note, is the growing trend of cannabis legalization around the world. Plus, "Considering that the market could see favorable U.S. Food and Drug Administration guidance or legislation from Congress approving CBD in ingestible products next year, Nielsen expects that by 2025, the market for hemp-derived CBD products will generate $6.9 billion."
That's creating momentum for CBD gummies companies, like Plus Products Inc. (CSE:PLUS)(OTC:PLPRF), which just announced that its Sour Watermelon Uplift Gummy was recognized as LeafLink's best-selling cannabis edible in the California market and one of the five best-selling edible products across all active markets.
LeafLink processes over $3.1B per year in wholesale cannabis orders on its B2B e-commerce marketplace. Connecting over 1,700 cannabis brands with over 5,600 licensed retailers, the LeafLink platform is active in 26 legal markets across North America.
"PLUS is thrilled to see one of our products receive such noteworthy recognition," stated Jake Heimark, PLUS Co-founder and CEO. "We have built the company around providing the California market with the highest quality cannabis products and this award is a testament to that."
PLUS Sour Watermelon UPLIFT, with over 38 million gummies sold since January 2018, has remained one of the most popular cannabis products in California since adult-use was legalized.
The LeafLink List 2020 was created by analyzing orders through the LeafLink marketplace from January 1st, 2020 to September 1st, 2020.
"LeafLink List is our way of celebrating the incredible brands and retailers who make up the thriving LeafLink community," said Ryan G. Smith, LeafLink Co-founder and CEO. "Over the last year, we've seen the cannabis industry overcome great obstacles and continue to evolve thanks to the hard work and ingenuity these businesses exhibit on a daily basis. We're excited to continue working together to push the cannabis space forward.
Other related developments from around the markets include:
Canopy Growth Corporation (NASDAQ:CGC)(TSX:WEED) announced that it has entered into an arrangement agreement with its wholly-owned subsidiary The Tweed Tree Lot Inc., Canopy Rivers Inc. and its wholly-owned subsidiary Canopy Rivers Corporation pursuant to which Canopy Growth will acquire certain assets from CRC, as set out below, in exchange for cash, common shares in the capital of Canopy Growth and the surrender of all shares in the capital of Canopy Rivers held by Canopy Growth by way of a plan of arrangement under the Business Corporations Act (Ontario).
Tilray Inc. (NASDAQ:TLRY), a leading company in the manufacture, research and distribution of medical cannabis, announced that it has entered into a co-promotion agreement with Hormosan for its full-spectrum cannabis extracts in Germany effective 1 January 2021. Hormosan is primarily focused on pain therapy and neurology and is part of the Lupin Group, an international entity that sells innovative drugs and generics.
Charlotte's Web Holdings Inc. (TSX:CWEB)(OTC:CWBHF), the market leader in hemp CBD wellness products, announces that Charlotte's Web, Inc., a wholly-owned subsidiary, has been granted U.S. Utility Patents for its hemp genetics by the United States Patent and Trademark Office. The newly issued patents cover two of the Company's new feminized seed hybrid hemp varieties developed under the Company's breeding program; 'Kirsche' (US Patent No. 10,888,060) and 'Lindorea' (US Patent No. 10,888,059). 'Lindorea' and 'Kirsche' are the world's first two allowed U.S. Utility Patents reading on feminized hybrid hemp plants.
cbdMD Inc. (NYSE:YCBD), one of the leading, and most highly trusted and recognized cannabidiol (CBD) brands, announced that the company is expanding its direct-to-consumer operations into the United Kingdom (U.K.), officially launching its new website exclusively for customers in the U.K. Expanding upon the CBD brand's comprehensive, wholesale-focused partnership with European-based distribution company, Ultra Sport EU, cbdMD's new direct-to-consumer website will allow U.K. consumers to shop for cbdMD's best-selling CBD oil tinctures, CBD oil softgel capsules, and CBD gummies products online, with all orders shipping directly from its U.K.-based warehouse.
Legal Disclaimer / Except for the historical information presented herein, matters discussed in this article contains forward-looking statements that are subject to certain risks and uncertainties that could cause actual results to differ materially from any future results, performance or achievements expressed or implied by such statements. Winning Media is not registered with any financial or securities regulatory authority and does not provide nor claims to provide investment advice or recommendations to readers of this release. For making specific investment decisions, readers should seek their own advice. Winning Media is only compensated for its services in the form of cash-based compensation. Pursuant to an agreement Winning Media has been paid three thousand five hundred dollars for advertising and marketing services for Plus Products Inc. by a third party. We own ZERO shares of Plus Products Inc. Please click here for full disclaimer.
Contact Information:
2818047972
[email protected]
Source: https://www.baystreet.ca/stockstowatch/9575/Support-for-Legal-Cannabis-Just-Hit-a-New-High
Learn How to Start Your Own CBD Business From Home – Cash In on the Green Rush and Join the Power Team Today!
CBD Tincture – Enjoy the benefits of our full spectrum CO2 extracted CBD
CBD Capsules offer a convenient way to take CBD on the go or for those who may not like the taste of our tinctures.
CBD For Pets – As your pets age, they need CBD too… heal their pain and make them young again!
Bio CBD PLUS – The Most Effective CBD on the Market!
---
» Inline Ad Purchase: Intext Link