Everyone generally accepts that what goes up eventually comes down. But the law of physics has nothing on the cannabis sector. The trend in the world of marijuana stocks has generally followed a slightly different pattern. When it comes to pot stocks, what goes up comes down, and then drops again.
But every so often—even in the cannabis sector—there is the exception that proves the rule. In this instance, that exception might just be Cresco Labs (OTC:), (CSE:).
The Chicago-based marijuana grower is setting its own trajectory. In 2020, the stock has gained about 31.5%. And the prospects in the near-term are for more of the same.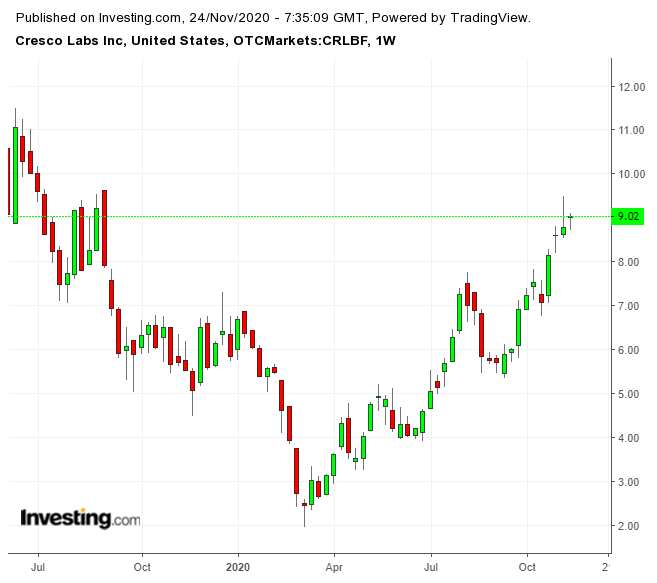 Last week, Cresco Labs revealed its results, which further bolstered its stock, with a one-day gain of about 8%. The company posted an adjusted EBITDA of US$46.3 million, well above twice what analysts were expecting.
Revenues for the quarter were also impressive. They totaled US$153.3 million, setting a new company record. The figure was about 63% higher than the previous quarter, and represented the third consecutive quarter with revenue growth that topped 40%.
Retail revenues were up 60% for the three-month period that ended Sept. 30, hitting US$62.8 million.
"Cresco Labs entered the third quarter firing on all cylinders, achieving record levels of revenue, profitability and cash flow. We remain the number one operator in the industry…
Original Author Link click here to read complete story..