This recipe begs for a ripe, beautiful avocado. Pick one that yields to gentle pressure. Avocado browns easily when cut, so drizzle it with lemon juice after peeling to keep it looking fresh.
May 3, 2016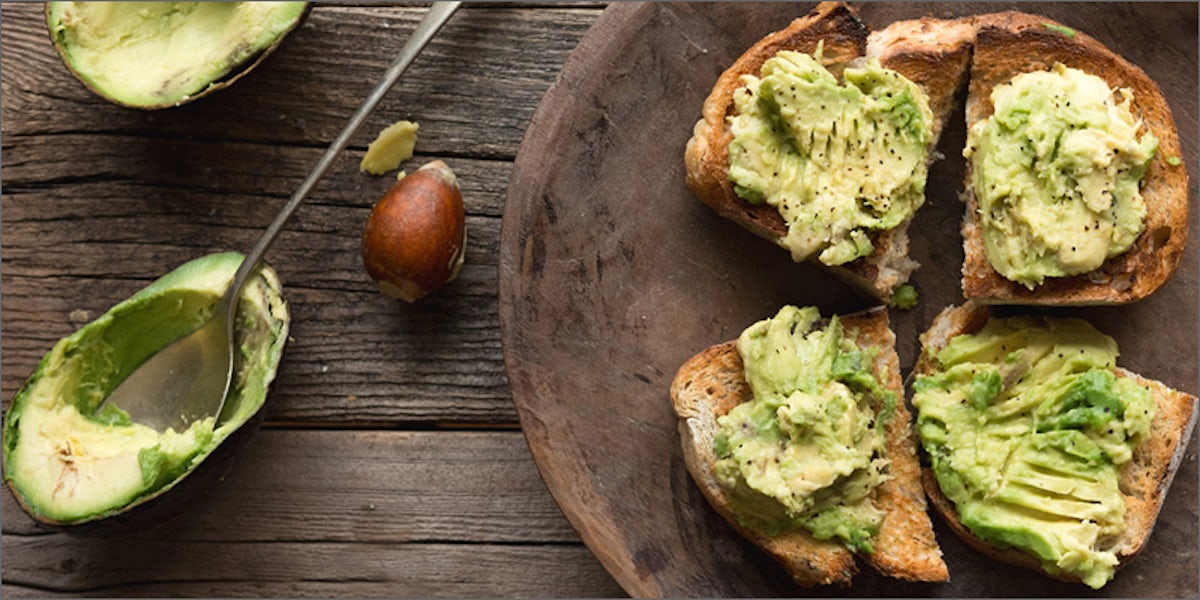 2 slices whole-grain bread

2 teaspoons cannabutter, at room temperature 4 slices ripe tomato (optional)

1 large avocado, peeled, pitted, and sliced

2 teaspoons freshly squeezed lemon juice

Salt

Freshly ground black pepper
Toast the bread. Spread 1 teaspoon of the cannabutter on each slice.
Place 2 slices of tomato on each piece of toast, if using.
Toss the avocado with the lemon juice and divide the slices between the 2 pieces of toast.
Season with salt and pepper.
Serve warm.
Store the remaining serving in an airtight container in the refrigerator for up to 2 days. Enjoy the second serving chilled or at room temperature.
Try this recipe for avocado toast from "The Medical Marijuana Dispensary."
Cannabis For You, Near You
Join the Herb community and get exclusive offers, early access to products, and good vibes.
May 03, 2016 — Last Updated