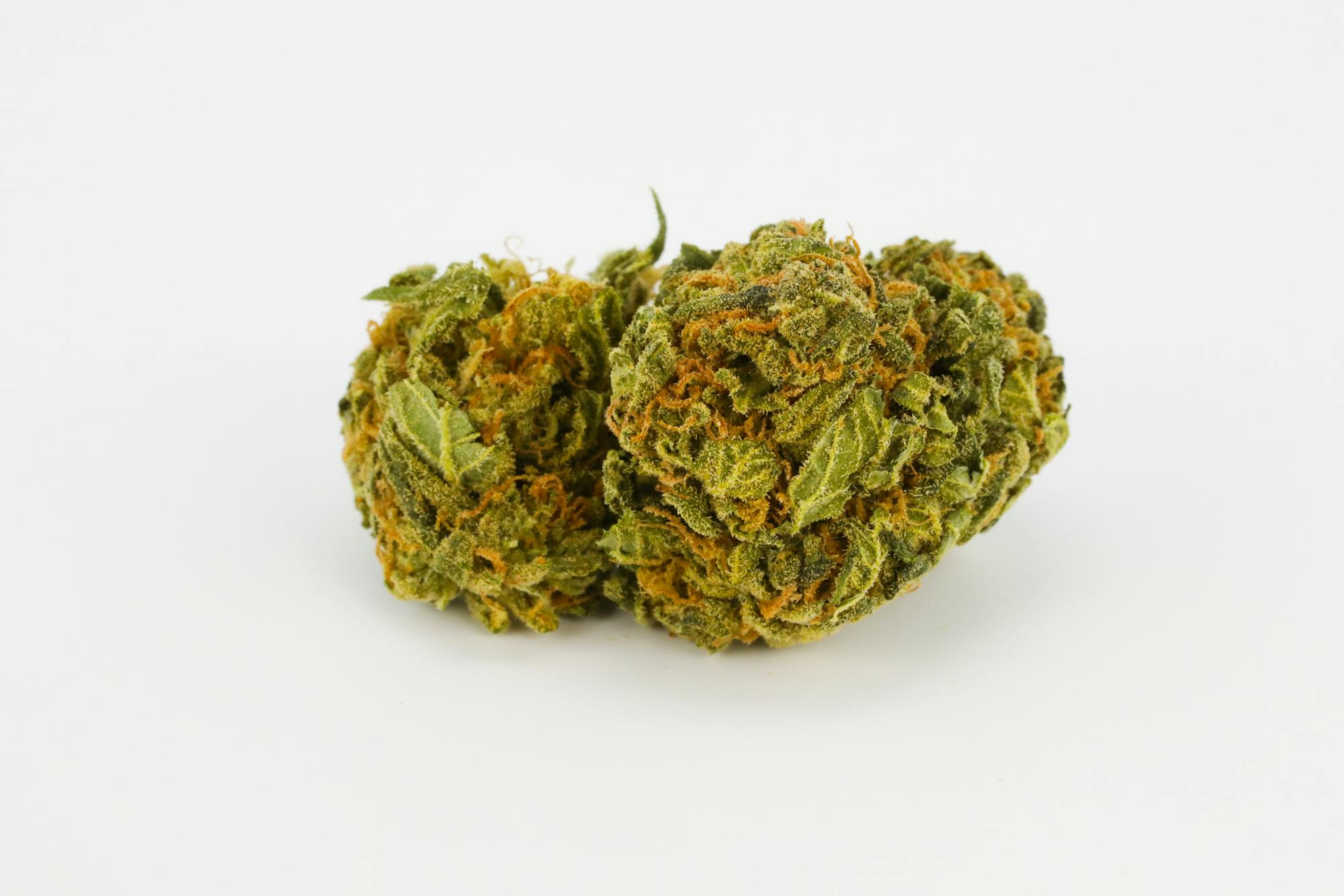 5th Element is an Indica marijuana bred from Blackberry and All Spark OG, notable for a smooth, delicious taste and a high level of potency. It's been tested between 22% and 28% THC, making this a cannabis for the true high-tolerance enthusiast. Its lush, full-body buzz is both fun and medicinally applicable, being that it has sedative, anesthetic, and appetite-boosting properties. Just don't plan to be productive after enjoying this weed.
5th Element Experience
5th Element is an Indica marijuana which is presumably named after the summer blockbuster. The implication behind the name, perhaps, is that this weed is a precious substance that could save the world, like the elements in the movie.
That might be just a wee bit hyperbolic, but there's no denying that this is good cannabis. At 22-28% THC, this has enough power for anyone. Novices, tread cautiously. Like, very cautiously.
This Indica, like many of its species, is all about the body buzz. Enthusiasts, upon consuming this weed, will quite quickly notice a calmness encompassing the entire body—a warm, narcotic feeling that sweeps away stress. All but the most severe pains will vanish instantly, as will nausea.
Additionally, this is a marijuana that tends to provoke a severe case of the munchies, followed immediately by a powerful sedative effect. So, get blissed out, have a sandwich, and then dive headfirst into a deep sleep. Obviously, this marijuana is not for those who intend to be active after smoking.
5th Element is not currently available in shatter or vape pen form.
Traits of 5th Element and 5th Element Seeds
5th Element comes in dense, chunky buds with a generous coating of surface trichomes and rusty-red pistils. It's pretty sticky cannabis, enough that it's ideal for concentrate production.
The smell is pretty delicious, balancing out a classic Indica marijuana skunk with an herbaceous sweetness and a slight berry tartness. It's a heady, compelling combination of flavors, which continue when the weed is ignited.
Medical Benefits of 5th Element
Perhaps not a world-saving herb, but medical marijuana patients may find the relief it offers to be life-changing.
Appetite-boosting effects may be helpful for consumers with gastrointestinal issues.

Anaesthetic properties potentially useful in the treatment of chronic aches and pains.

Sedative qualities could come in handy for those with insomnia or anxiety issues.