– Ad –
Cheef Botanicals is a CBD-focused brand that offers tinctures, gummies, and other ingestible forms of CBD, which are all sold online. Consumers can use this website to learn more about the CBD industry before they decide to make a purchase themselves.
What is Cheef Botanicals CBD?
Cannabidiol, or CBD, was made legal for the public less than two years ago (thanks to the passing of the 2018 Farm Bill), and it created a new opportunity for companies everywhere to bring a much-needed product to market. Consumers everywhere are looking for companies that will be honest about what they offer while giving them formulas that are easy to use yet effective. Cheef Botanicals has developed many remedies to fill this exact need, using familiar and innovative formats.
Cheef Botanicals was created to educate and sell CBD remedies to the United States, filling a void that the pharmaceutical industry has left in years past. As they see it, the current CBD market is in a state of crisis, and all of their work goes into correcting the way that the industry has misled consumers. With all the helpful information that their website provides through social media and their blog, they still have developed their reliable products.
Every single formula uses organic and natural ingredients, which all go through testing to prove the potency and rule out any contaminants. These results can be found at cheefbotanicals.com/third-party-lab-testing-certificates-analysis/.
Why Use CBD?
The reason that so many people have become enthusiasts over CBD is easy to see. The endocannabinoid system runs through the body, covering processes like pain, appetite, stress, immunity, and even reproduction. To activate it, the system needs to use CBD to act on the CB1 and CB2 receptors.
By legalizing CBD, consumers can use any of the Cheef Botanicals remedies in their state, which means that they can quickly improve recovery after workouts, eliminate soreness, and deal with their stress. Every one of these formulas contains no more than 0.3% THC, which means that users shouldn't have to worry about testing positive on a drug test.
Products Made by Cheef Botanicals
While this company has been working for quite a while to help the industry evolve, their product selection is simple and powerful. Let's take a look at the different opportunities available for consumers through the online shop.
Each product on the website is also available as a subscription, and signing up for the subscription will send out the product every month with a 10% discount off the regular price.
Vegan CBD Gummies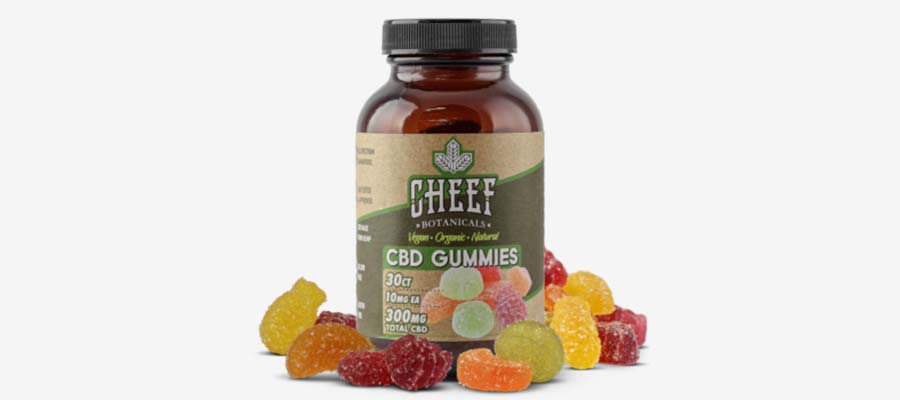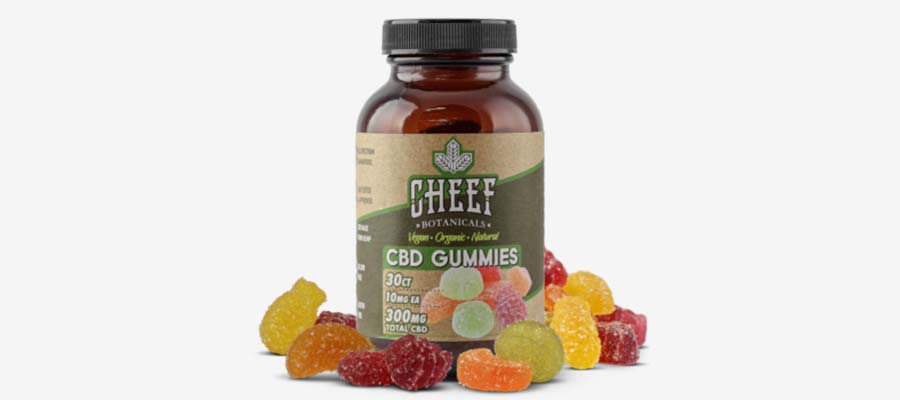 The Vegan CBD Gummies Allow consumers to get the benefits of full-spectrum CBD oil that contains no more than 0. 3% THC. The organic fruit snack allows users to get the benefits of CBD without the taste, which is instead replaced with organic brown rice syrup and organic cane sugar. These two ingredients are primarily used to improve the sweetness, allowing the company to forgo the use of artificial sweeteners.
Each gummy can contain between 25mg and 100mg of organic CBD oil, taking only 30 to 45 minutes to provide fast relief. Once that relief settles in, the gummies should provide users with up to eight hours of relief.
Users have their choice of four different potencies for the bottles, each one varying in the amount of CBD that it contains – 300mg ($23.95), 750mg ($44.95), 1500mg ($84.95), and 3000mg ($124.95).
Full-Spectrum CBD Oil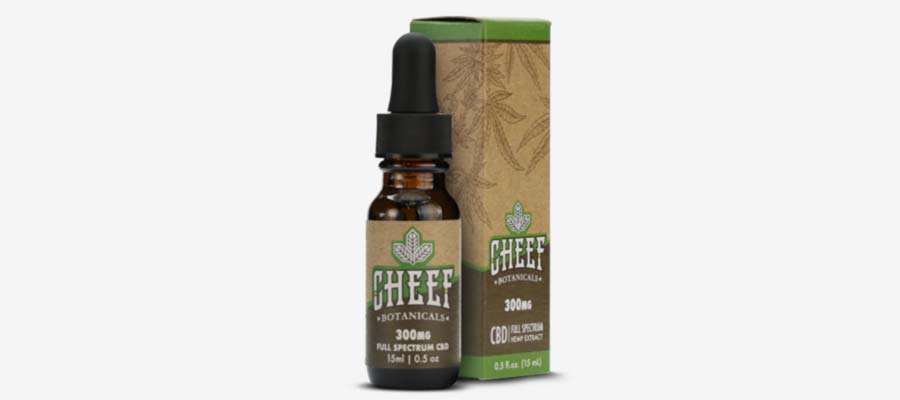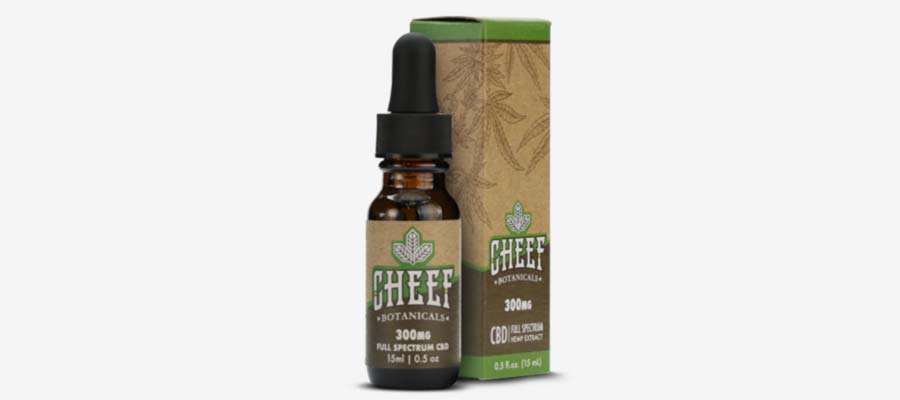 The Full-Spectrum CBD Oil Offers 2 ounces of CBD in each bottle, using no additives or preservatives. The combination of CBD oil extract and hemp seed oil can be used directly from the dropper underneath the tongue, or it can be added to a food or drink to get the resulting benefits. The quickest way for it to absorb into the body is to place several drops underneath the tongue, which delivers it quickly to the bloodstream.
The formula is high in Omega 3s, 6s, and 9s, supporting the body by using hemp as a superfood, as well as a source of vegan protein. By adding CBD oil to this formula, it helps to activate the endocannabinoid system to reduce inflammation.
Like the gummies before it, users can choose how potent that they want their formula to be. The bottle remains the same size, but the amount of CBD in it varies. Choose from 300mg ($24.95), 600mg ($35.95), 1200mg (66.95), and 3000mg ($124.95).
CBD Vape Cartridges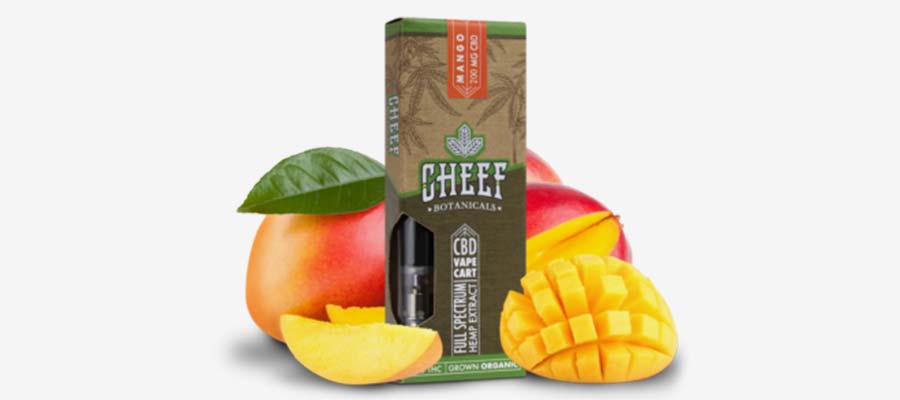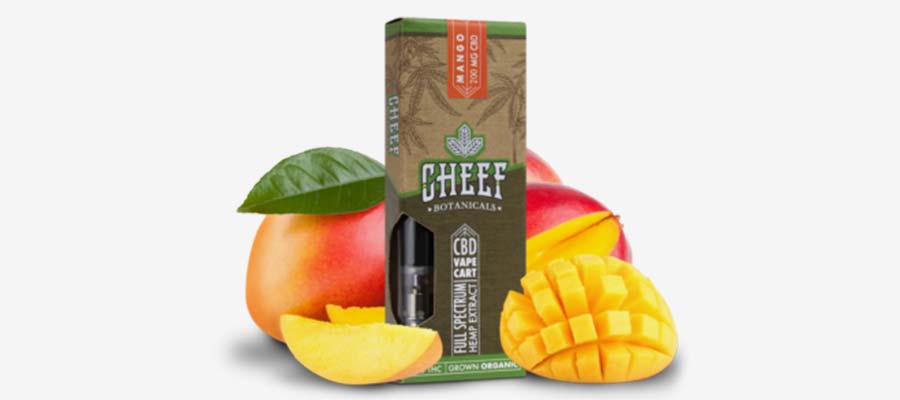 The CBD Vape Cartridges Offer a mango flavor while users reap the benefits of CBD from this THC-free formula. Unlike other vape cartridges, there is no PG, VG, PEG, or MCT oil, though it does use the Jupiter C cell atomizer, making it compatible with any 510 threaded vaping devices. Along with the full-spectrum hemp extract, consumers also get the effects of the natural terpenes, which offer a more flavorful taste during use.
Right now, the only potencies that consumers have available to them are the 200mg cartridge ($24.95) or the 400mg cartridge ($39.95).
CBD Hemp Flower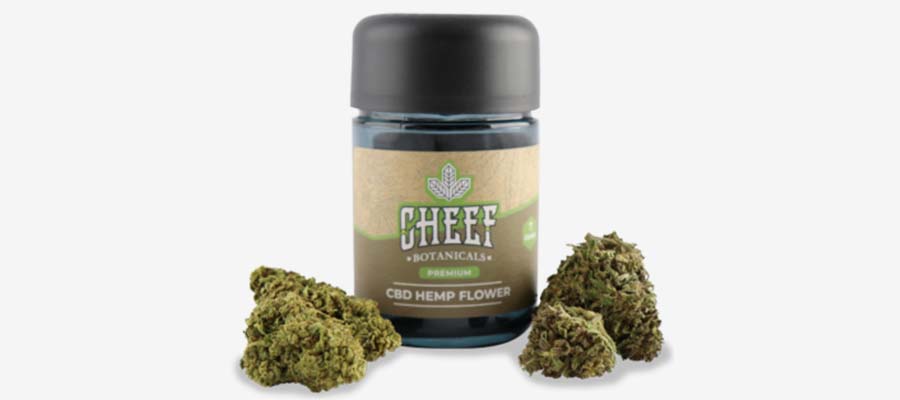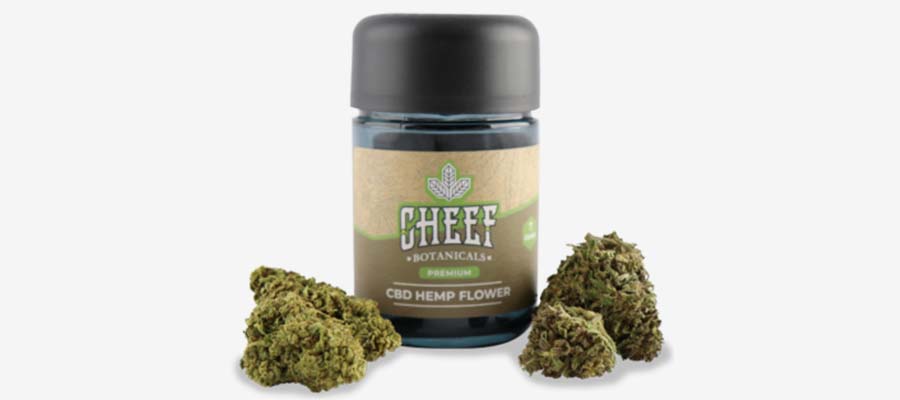 For consumers that may be transitioning from the more traditional marijuana, Cheef Botanicals offers a flower version of CBD, which still does not exceed the trace amounts of CBD allowable by law. This product has a child-resistant cap to prevent any young household members from getting into it.
The Hawaiian Haze strain How is a refreshing and floral taste with smooth, earthy undertones, filling the air with a tropical citrus scent during use.
Users can get many different sizes, starting at a 4-gram jar ($24.95) and going up to a one-pound bag ($859.95).
CBD Lip Balm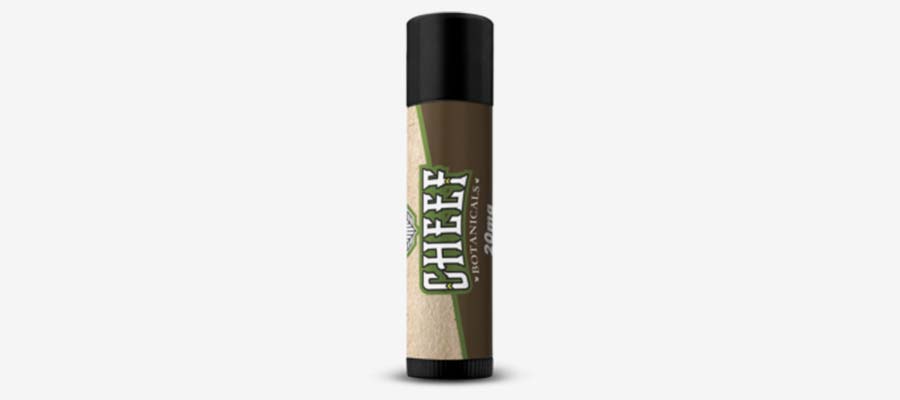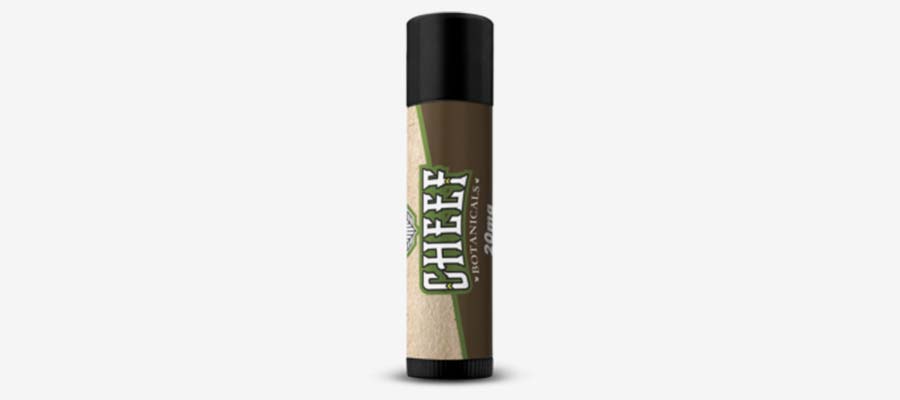 So much of the use of CBD tends to center around healing from pain or reducing inflammation, Cheef Botanicals Also recognizes the way that it can be used to nourish the skin with the CBD lip balm. Using full-spectrum CBD oil and no THC, the balm is used to help relieve chapped and dry lips, just like any other brand. However, to provide better quality, the CBD is combined with:
Candelilla wax
Coconut oil
Grapeseed oil
Shea butter
Frankincense
Lavender
Vitamin E
Comfrey oil
A tube with 20mg of CBD costs $7.99
CBD Relief Salve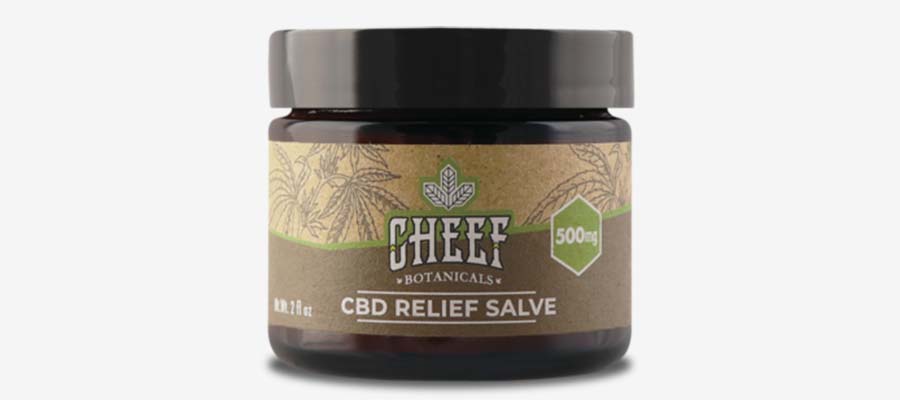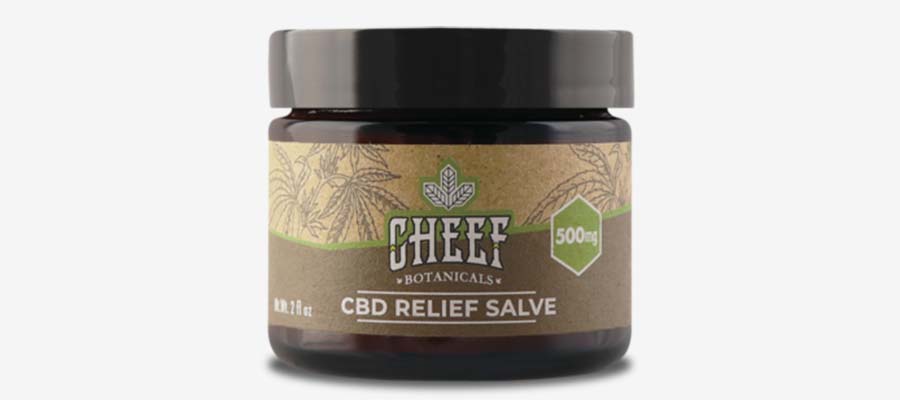 The CBD Relief Salve Offers topical relief, allowing users to apply it to areas that need pain relief. As the formula moisturizes the skin, it also relieves tension. Marketed as a helpful solution for an athlete's recovery process, users will get a 2-ounce jar with every purchase. With many of the same ingredients as the lip balm, this salve also includes jojoba oil and fennel oil, among other ingredients.
Cheef Botanicals offers two options – 500mg for regular strength ($39.95) or 1000mg for extra strength ($69.95).
CBD Body Lotion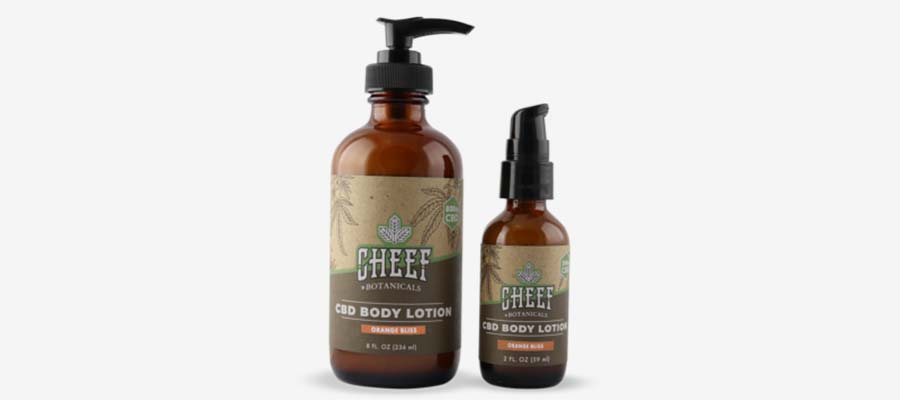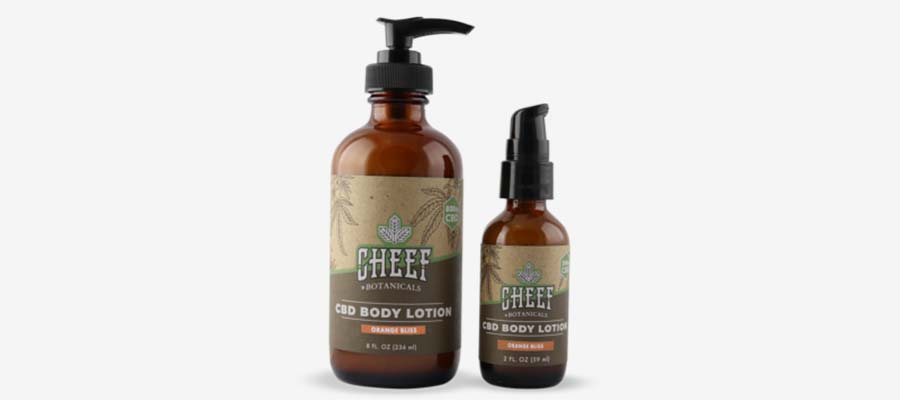 The CBD Body Lotion is meant to be a part of a skincare routine, focusing again on the way that CBD can nourish the skin. The formula contains no abrasive or intense chemicals, and it can be used at any time to eliminate dryness.
The small bottle is available in either a 200mg ($17.95) or 800mg ($39.95) dose. Users can choose from cucumber melon or orange bliss scents.
Frequently Asked Questions About Cheef Botanicals CBD
Q: How is CBD different from THC?
A: While both of these compounds come from the cannabis family, only THC will create a psychoactive effect. Both compounds can nourish the endocannabinoid system, and both compounds are safe for the body to use. Presently, only CBD is fully legal to use in every state, while THC use is only legal in states that either allow recreational or medicinal marijuana.
Q: Are there any side effects to using CBD?
A: Based on the current research in the market, CBD will not cause any adverse side effects. Regarding Cheef Botanicals, no customers have reported any adverse reactions. Plus, it is impossible to overdose on CBD use.
Q: How long will it take for users to feel the effects of CBD?
A: For problems that have only been happening for a short time, users may be able to see a change within about 30 minutes. Long-term users may experience a little longer of a wait time, sometimes taking up to a week to see long-term change.
Q: Where does the CBD in Cheef Botanicals products come from?
A: Every hemp plant that this company uses is sourced from Colorado. Then, the extract is made with CO2 extraction to preserve as much of the cannabinoids as possible. Every product that uses this extract is tested to ensure potency and verify that there are no pesticides.
Q: Will CBD have any effect on medications that the user may already be taking?
A: Since every product is made with natural and organic ingredients, there is no risk of conflict with other medications. However, if consumers are concerned, they can reach out to a medical professional for further help.
Q: What is the best way to dose the CBD?
A: Generally, Cheef Botanicals says that about half a milligram of CBD per pound of the user's weight is about what is best to take daily. For example, if someone weighs 130 lbs., they should take no more than 65mg of CBD daily. Everyone has a different level of tolerance, so it is best to start small and build up.
Users can view the company's dosage chart at cheefbotanicals.com/cbd-dosing-chart/.
Q: How long does it take to receive these products?
A: Every item from Cheef Botanicals comes with free economy shipping on every order.
Q: Where can Cheef Botanicals ship these products?
A: Presently, the only area that Cheef Botanicals ships to is the United States.
Q: What if the user doesn't like how these products work?
A: Botanicals will allow customers to return any of the products within 30 days of purchase.
Q: How can consumers get ahold of the customer service team for other questions?
A: The customer service team can be reached either by calling 818-839-0516 or sending an email to [email protected]
Cheef Botanicals CBD Summary
Cheef Botanicals allows consumers to have a combination of both education about CBD as a whole and innovative products without the psychoactive effects. This brand only ships within the United States, but they provide their public with free shipping to avoid any price beyond the product costs. With both topical and ingestible formulas, users will be able to check the lab reports on any product they want for free, as these details are transparently available on the website.